We have had the pleasure of working at a large Four Seasons Hotel in Hampshire throughout the lockdown period during this years pandemic.

This multi million pound estate contacted us at the beginning of lockdown to employ our dog handlers. We worked seven nights a week on a rotation of two/three handlers and dogs. We stayed onsite during the whole contract & are very proud to report that there were no break ins or incidents of property damage during the whole time we were there.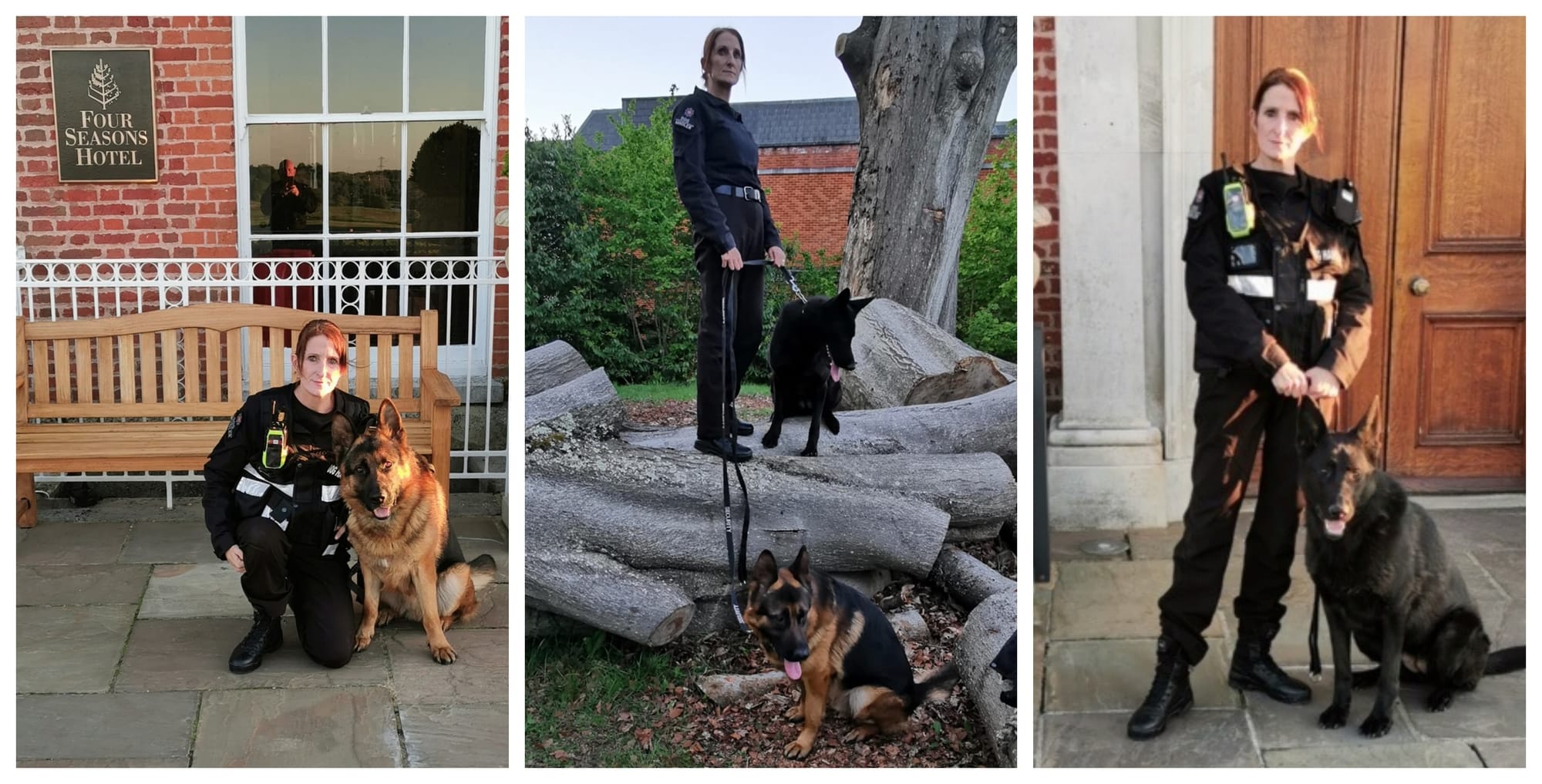 Pictured above is Kerry Lawrence, KML Security Ltd & K9 Services Director. Kerry is our senior dog handler and she undertook a majority of the Hampshire contract herself.